Note: This is a personal reflection on coaching. Some coaches won't share my view.
I have either attended, or observed, short coaching sessions run by prominent former elite paddlers. These are usually conducted on a fee-for-service basis. The cost can range from $150-$250 for a lesson ranging from 1-3 hrs.
Most of us need help to improve...very few people can achieve by themselves. If you are willing to pay for a bit of specialist help, I think it is very worthwhile.
I have seen the following professional coaches in action and would happily give a personal recommendation. (Click on their logo to go to their sites):
---

Clint Robinson:
Multiple Olympic and world championship medalist. Probably Australia's best ever paddler and across multiple disciplines. A polite perfectionist. Will not tell you that things are good unless they are actually great! Conducts clinics in Canberra once or twice per year. They book out fast, so express interest early if you want a place.
---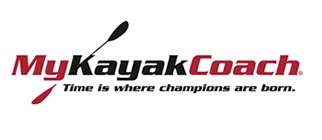 Jim Walker:
Olympic K4 finalist. An energetic coach. Has a great teaching style - has several different ways to explain each element of the stroke.
---
If you'd like to discuss my experience with any of these coaches (especially if you are thinking about visiting one but not sure who), feel free to have a chat. I have no financial/commercial interest etc...just sharing knowledge if it helps you.
This email address is being protected from spambots. You need JavaScript enabled to view it. Gary